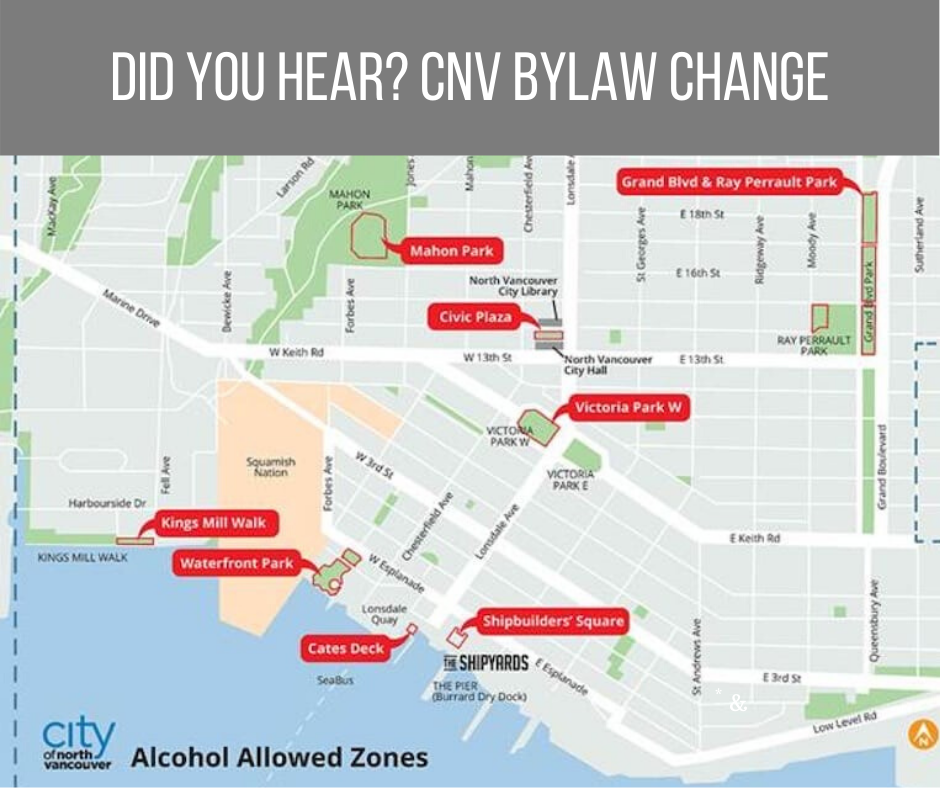 The City of North Vancouver (CNV) recently voted to allow drinking in 9 public spaces within the city. The rule will be in place from June 22 - October 5 (11:00am-9:00pm). Here's a list of the 9 spaces to accompany the City's map: •Waterfront Park (north and south of the train tracks, excluding the playground).
•Victoria Park (west).
•Mahon Park (behind Fen Burdett bleachers).
•Civic Plaza.
•Grand Boulevard (13th Street to 19th Street).
•Ray Perrault Park (northeast corner).
•Kings Mill Walk Park (Harbourside Place to Fell Avenue).
•Shipbuilders Square at The Shipyards.
•Cates Deck at The Shipyards.
If you have any Real Estate Questions, put our 32 Years experience to use - 604-340-8588 // jeff@jeffdonohoe.com