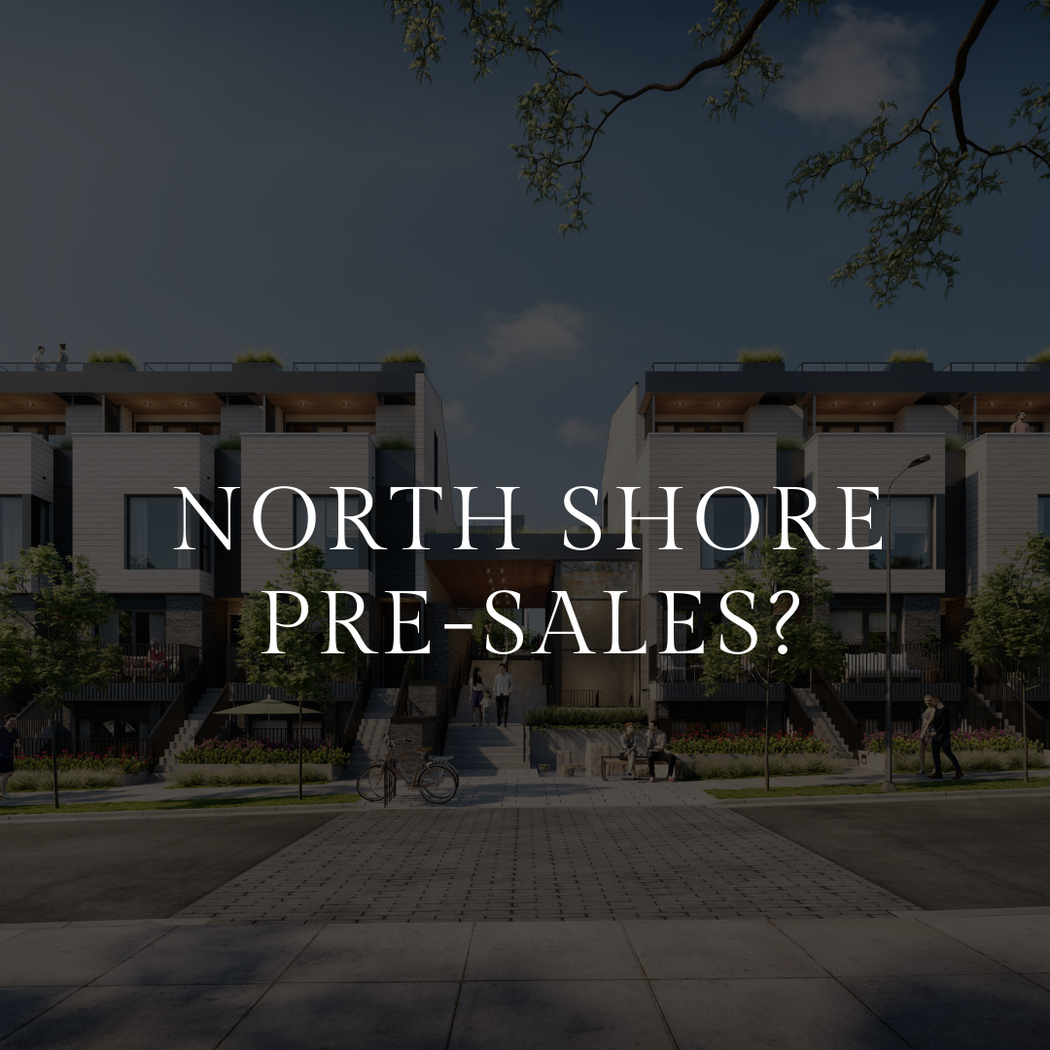 Interested in Pre-Sale Projects on the North Shore?
.
We now have current Pre-Sale Developments on the North Shore available on the North Shore. You can view Active Projects by
Clicking Here!
Pre-Sale properties can be a great option for Buyers in a tough market of Inventory. There are a number of great projects happening on the North Shore with various completion timelines!
What is a Pre-Sale? A Pre-Sale is a purchase you make prior to the property being move-in ready. The Buyer purchases the right to the future property, either before construction, or during. You generally find Residential Pre-Sale properties in the forms of Condominiums, Townhomes, and Single-Family Detached Homes. 
Since the nature of Pre-Sale transactions is quite different than a typical Re-Sale purchase, we have taken the time to form a
Pre-Sale Guide
. This guide is intended to help potential Buyers navigate the process and determine whether a Pre-Sale is the right purchase. 
The Guide includes: The Pre-Sale process, a risk tolerance questionnaire, transaction checklist, Advantages & Disadvantages & More!
If you are looking at Buying or Selling any type of Real Estate - Re-Sale or Pre-Sale, Get in touch - Jeff & Jonny Donohoe - 604-347-8663 - jonny@jeffdonohoe.com