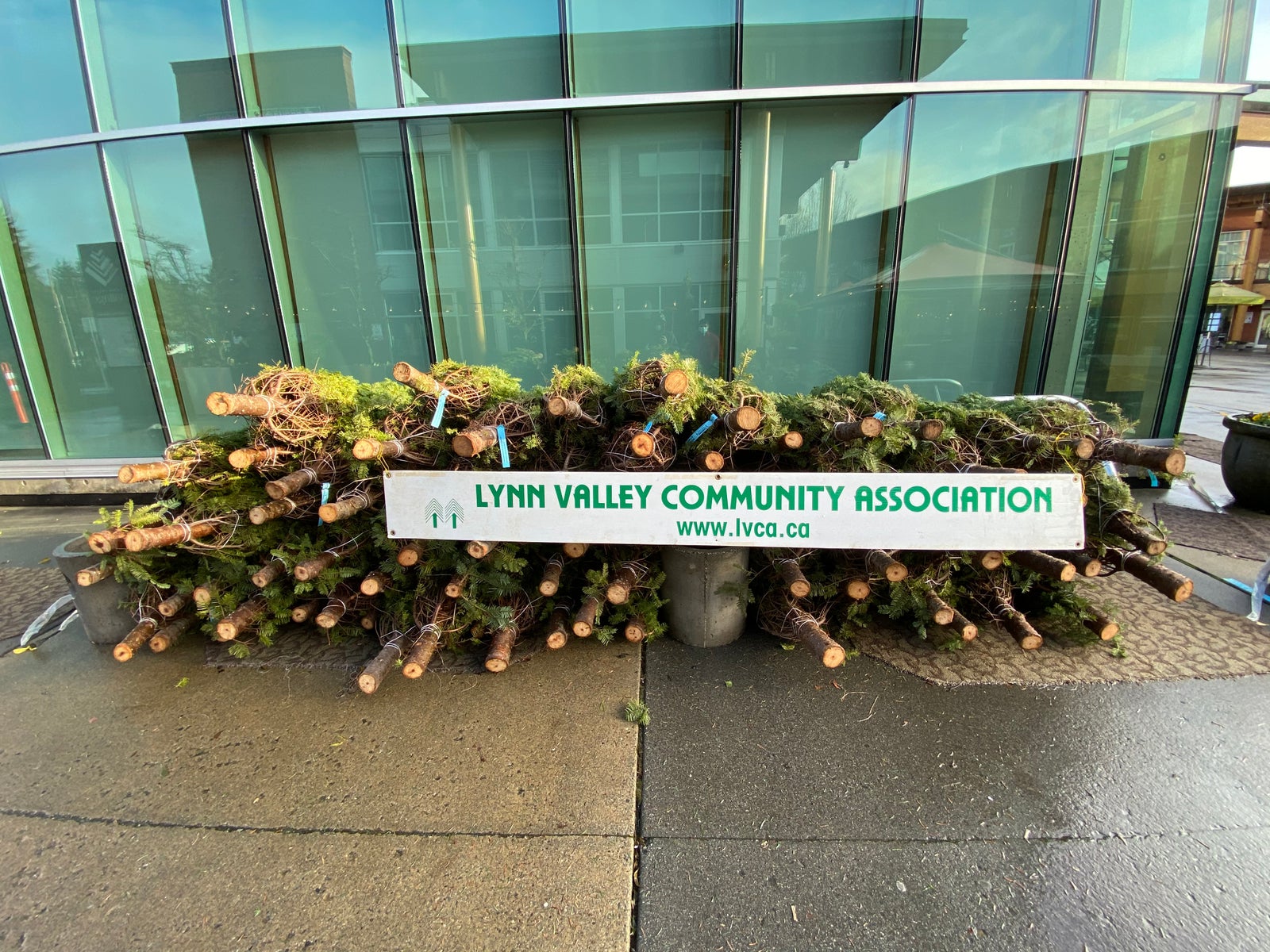 The Lynn Valley Community Association (LVCA) will be doing their 'Parade of Trees' in Lynn Valley Village again this year.
The trees have been delivered to the village, and will be going in their stands today (December 1st). The trees will then be decorated by their sponsors from Thursday December 3rd - Sunday December 6th. Here's some info from the LVCA:
This year's circumstances made us have to rethink and revise. To be able to still have our wonderful display of Christmas trees, the tree lighting and accompanying festivities have been out on hold. We've worked hard to create a safe and physically distanced version to meet Vancouver Coastal Health guidelines and recommendations and invite you to continue your support by sponsoring a tree.
The tree sponsorship this year is just $150 – a one-time reduction of $100 over last year for these extraordinary times.  How are we able to do this? Historically, the event is a fundraiser for LVCA, with net proceeds supporting the work of LVCA throughout the year. With park projects and community initiatives cancelled due to COVID and sadly, there can be no opening ceremony festivities this year, the proceeds from last year are ready and waiting for next year. And lastly, in prior years we have donated $50 from each sponsorship to a local beneficiary. This year the beneficiary is simply "Community Spirit".  Priceless."
For More information about this initiative -
Click Here.