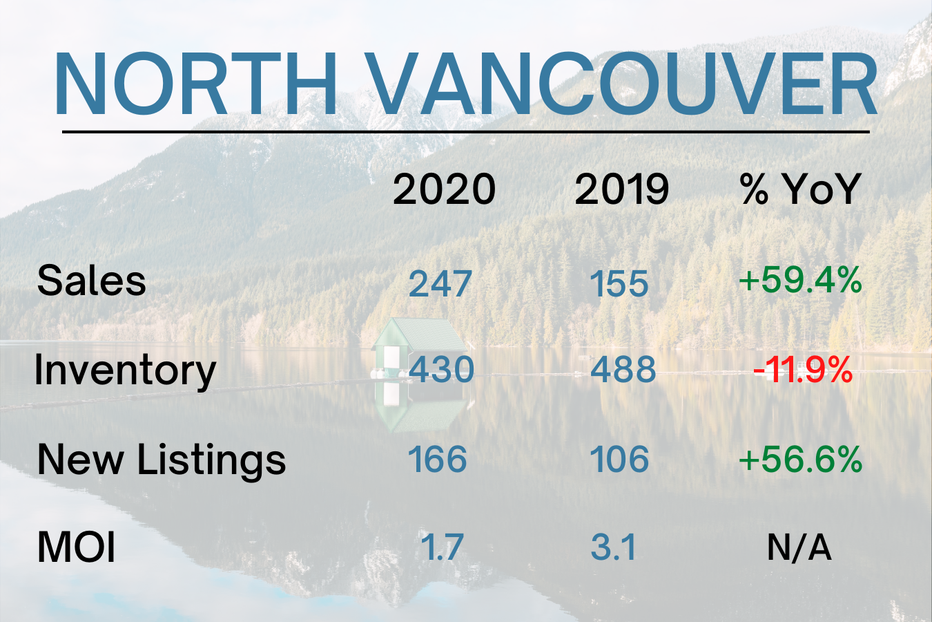 Real Estate Market Stats have been released for the month of December. As you can see with the images above we saw a more active December than the previous year. Higher Sales volumes along with lower inventory led to a competitive market in both North Vancouver and West Vancouver. 
North Vancouver had a 1.7 Months of Inventory (MOI) for the segment showing a strong "Seller's Market" as Sales continued to be strong into the holiday season, where Inventory didn't follow suit and slowed for a seasonal decline.
West Vancouver also had a stronger month than in 2019. MOI was 5.1 showing a "Balanced Market" which was significantly lower than the 11.7 MOI we saw the previous year. 
We are in the midst of putting together our complete market review for the month of December. In our review we break down the various segments across the North Shore including: Single-Family, Condos, & Townhomes with various charts and analysis.

Be sure to sign up to receive your copy when it is complete -
Click Here to Sign Up.
 Simply fill out the form at the bottom of our Stats Page and we will send you a copy as soon as it is ready!
If you are thinking of Buying or Selling Real Estate on the North Shore in 2021, get in touch - 604-340-8588 - jeff@jeffdonohoe.om.