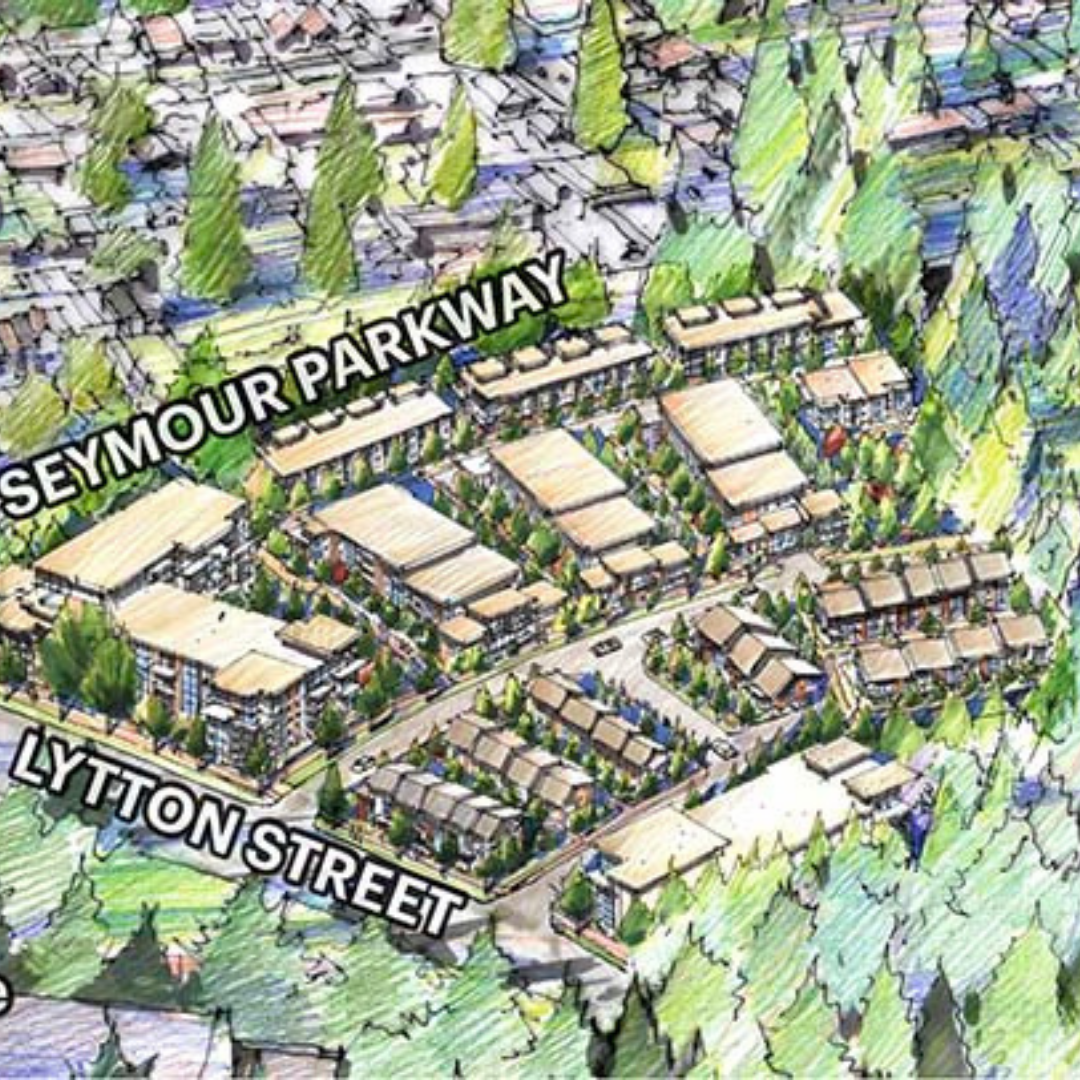 Seymour Estates by Anthem Properties - 904-944 Lytton Street, North Vancouver
Anthem Properties just had their proposal of 341 units in the Windsor Park area approved by the District of North Vancouver this week. The project includes a Rent to Own program, family-oriented housing, market and below market rental homes, extensive transportation improvements and a neighbourhood coffee shop.
The project is on a 6.28 acre site sits on the currently vacant land bordered by Mt. Seymour Parkway to the north, Lytton Street to the west, Windsor Secondary School to the south, and single family homes to the east. 
Below are the development specifics given by Anthem Properties:
Condominiums: 94
Rent to Own: 25
Market Rental: 56
Below Market Rental: 33
Townhomes: 132
Habitat for Humanity Greater Vancouver Home: 1
Total: 341
Parking
Resident Parking: 503
Visitor Parking: 70
Total Parking: 573
Parking total includes 23 accessible stalls
Proposed Density
Condos, Rent to Own & Townhomes: 1.03 FSR
Market & Below Market Rental Housing: 0.27 FSR
Total: 1.3 FSR (25% less dense than permitted)
Be sure to check out the project page and request more information to receive project updates! If you are thinking of buying a Pre-Sale / New Development on the North Shore, be sure to reach out and we can help! jonny@jeffdonohoe.com - 604-347-8663