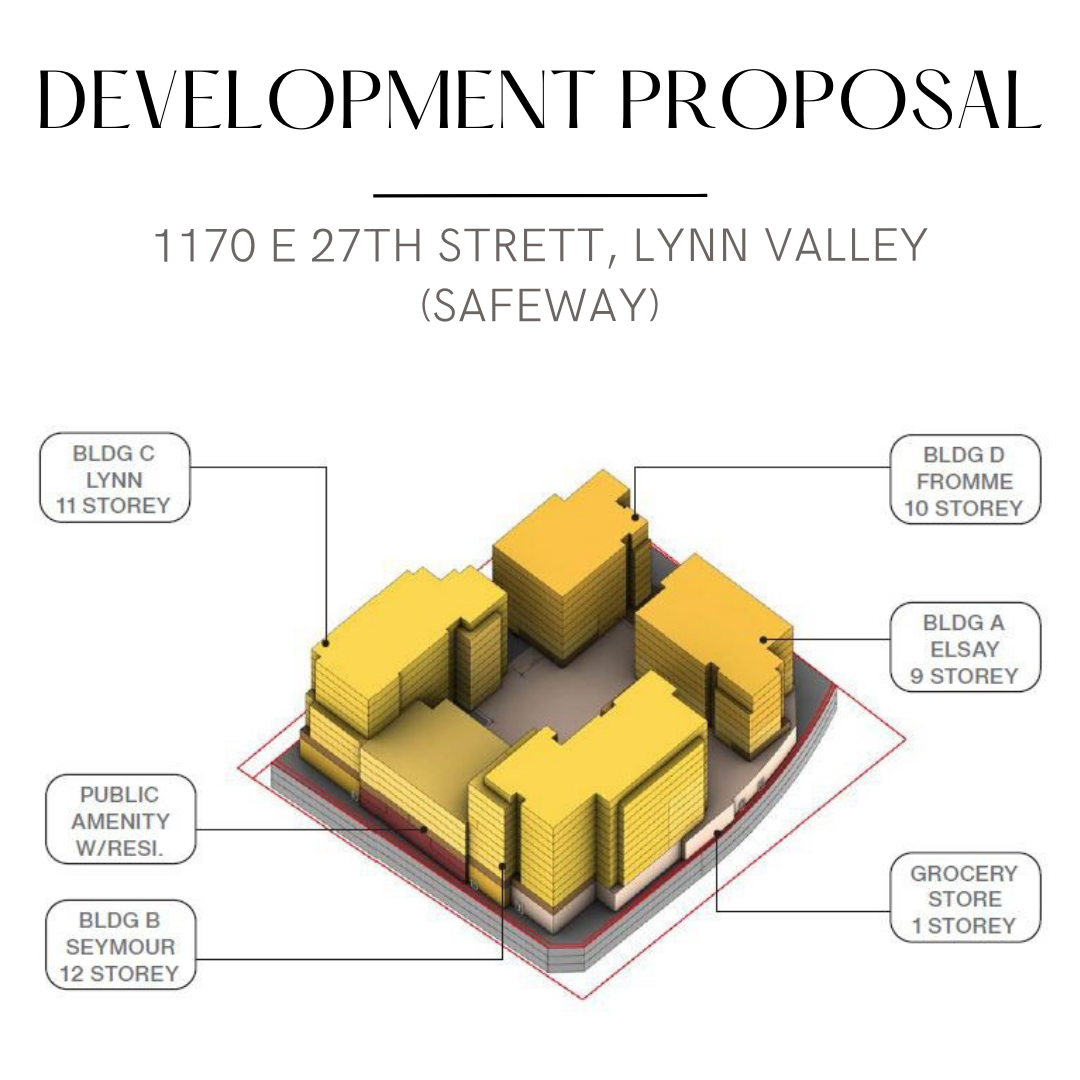 A preliminary application has been submitted by IBI Group to the District of North Vancouver to re-develop 1170 E 27th Street, Lynn Valley. The site is located where the Lynn Valley Safeway is, and is owned by Crombie group, who purchased the site back in 2013. 
To view this proposal on the District of North Vancouver's website - 
Click Here.
"The application as submitted proposes five residential buildings with a total of 479 homes and building heights rnaging from six to twelve stories. It also includes a replacement supermarket (4,051 Sq m/ 43,604 Sq ft), new civic amenity space (1,245 Sq m / 13,400 Sq ft), additional retail spac (171 Sq m / 1,840 Sq ft) and parking for 713 vehicles in three levels of underground parking with access from the north." District of North Vancouver
The total FSR preliminarily proposed is 3.51 FSR.
If you have any Real Estate questions or need any assistance with Buying or Selling your home, be sure to reach out! 604-347-8663 (Jonny Donohoe) - jonny@jeffdonohoe.com