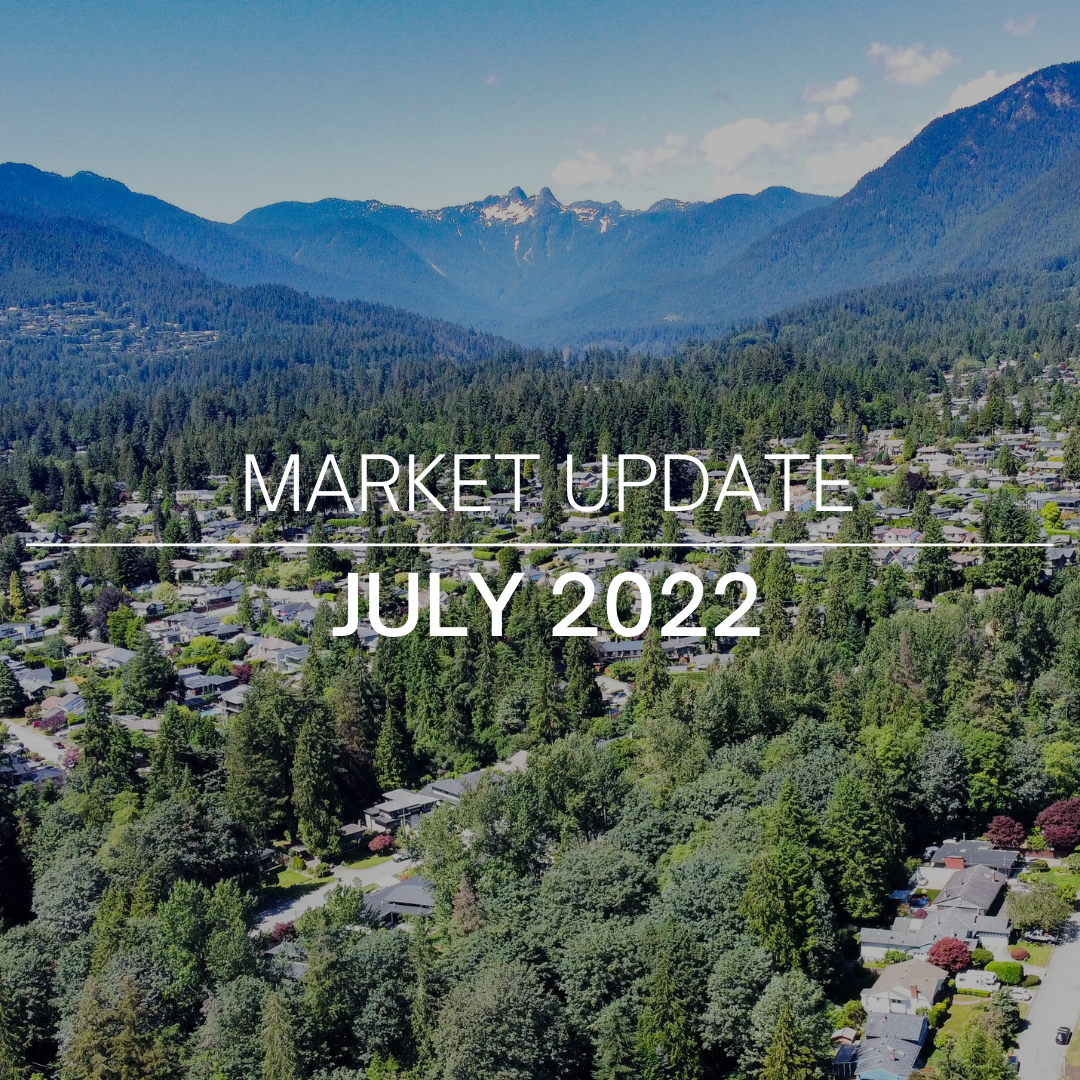 North Shore Market Update | July 2022
The Real Estate Board has released their statistics for July 2022 and we have put together our Greater Vancouver & North Shore Market Review. 
We continue to see the market transition to more of a Balanced market as the Summer moves on. 
Months of Inventory (MOI) is now up to 5.4 for Greater Vancouver as a whole, pushing into a 'Balanced Market'. This moves up from 4.2 MOI last month and is the 4th consecutive MoM increase for the ratio. For context, just back in February, we sat at 1.9 MOI. We see a continued change in sentiment for Buyers, with Sales Volumes dropping faster than Active Inventory.  
If you are looking to navigate the Real Estate market and would like to put our experience to use, reach out, 604-340-8588 - jeff@jeffdonohoe.com