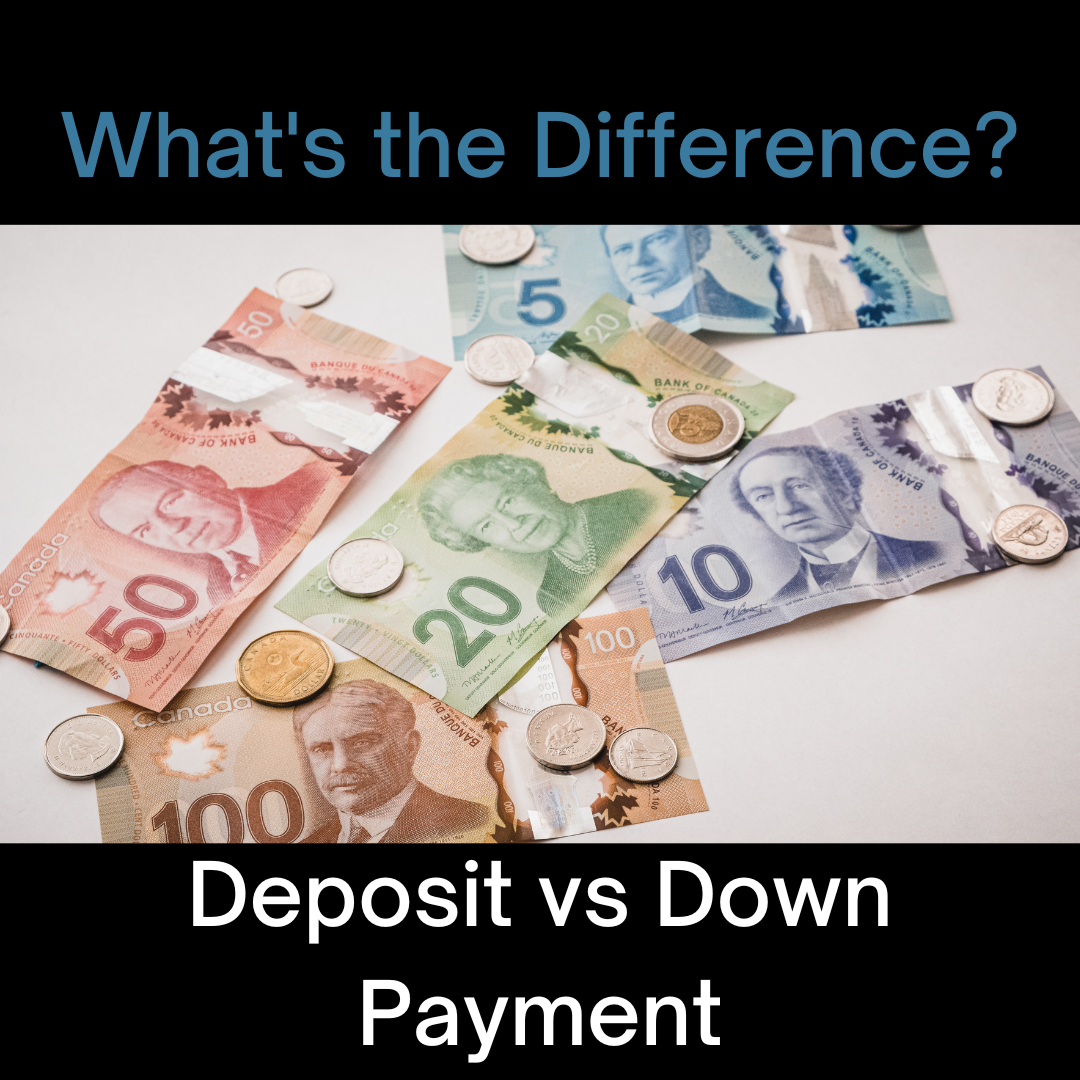 What's the difference? Check out our Instagram reel or read below!
A deposit is a payment made by the Buyer in good faith to the Seller as a commitment and reassurance that the buyer is going to complete the deal. A deposit is typically paid by the Buyer when an unconditional offer is place between a Buyer and Seller. An unconditional offer means you have no subject conditions on a contract, so as an example the buyer would already have confirmed their financing, done a property inspection, and reviewed all strata, title, and property disclosure documents. Once an unconditional offer is in place, a deposit is paid into a trust account typically with the Buyer's Brokerage and stays there until closing. The deposit will come to form part of your down payment / closing costs.
A down payment is a percentage of the purchase price paid at closing, which for many who are getting a mortgage helps secure your financing as it shows the lender that the buyer has a take in the property and is willing to assume some of the risk. The down payment is then paid to the Seller as part of your purchase proceeds at closing.
In summary, the deposit is a smaller payment generally around 5% paid at the time of an unconditional purchase agreement which demonstrates a commitment to purchase and  comes to form part of your down payment and the down payment is generally a larger amount – although can be as low as 5% that is made at the time of closing to secure financing for the home purchase. 
If you are interested in buying or selling a home and want to chat, reach out - jonny@jeffdonohoe.com or 604-347-8663
*This information is strictly for informational
purposes
 and should not be relied upon or
intended
 to be financial advice.