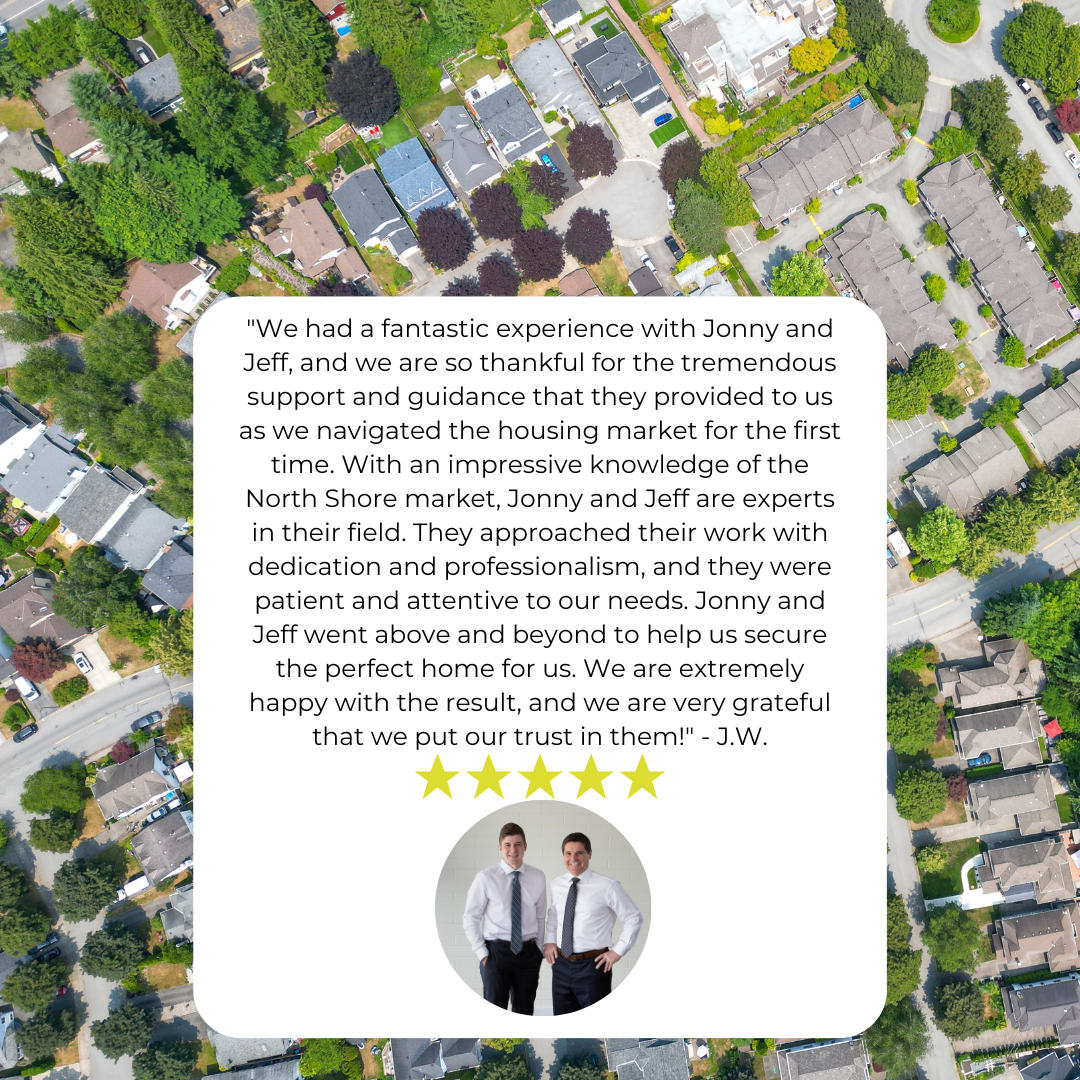 Client Review | Jeff & Jonny Donohoe
It is a pleasure helping our clients navigate the market whether buying or selling a home. Happy to see our clients be patient in a challenging market and get a favourable result in the end!
"
"We had a fantastic experience with Jonny and Jeff, and we are so thankful for the tremendous support and guidance that they provided to us as we navigated the housing market for the first time. With an impressive knowledge of the North Shore market, Jonny and Jeff are experts in their field. They approached their work with dedication and professionalism, and they were patient and attentive to our needs. Jonny and Jeff went above and beyond to help us secure the perfect home for us. We are extremely happy with the result, and we are very grateful that we put our trust in them!"
Looking to buy or sell a home on the North Shore or Greater Vancouver area, give us a call, we'd love to chat - 604-340-8588 | jeff@jeffdonohoe.com